Spring Festival Fundraiser
The Friday Morning Musicale a 501c(3) non-profit club, is pleased to announce the inaugural fundraising event "Springtime at the Musicale: A Celebration of Art and Music". This event will be held on Saturday, April 25, 2015 from 10am-6pm at 809 Horatio Street, Tampa, Florida. The Musicale building, erected in 1926, has been a meeting place for many community clubs. Located in the heart of Hyde Park, this building has served our community for close to 90 years!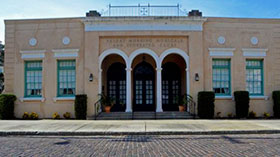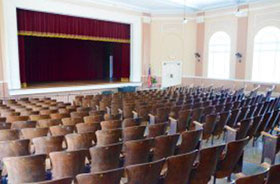 However, maintaining the structural and functional integrity of this aging building has become a full time job. Electrical upgrades, external stucco repair, internal plaster work and kitchen renovations are sorely needed. Funds raised by this event will be used toward that end.
Admission/donation is $10 at the entrance on the 25th. Children through age 12 are admitted free and must be accompanied by an adult. Sponsorships are available, donations of any denomination are always welcome, and vendors are invited to rent out a kiosk to help raise funds for this beautiful building.
If you are interested in participating in any capacity, please contact Margaret Prosser, "Springtime at the Musicale" Chair and 2nd Vice President of the Friday Morning Musicale. (See contact info below.)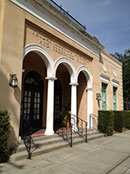 Mark your calendar for Saturday, April 25th and Join Us for a Fun-Filled, Entertaining & Excitng Day! Help the Friday Morning Musicale celebrate the arts and raise funds to preserve our Hyde Park gem!
For more information contact: Margaret Prosser at 813.258.3151 or mprosser@verizon.net